Crowd investing from 100€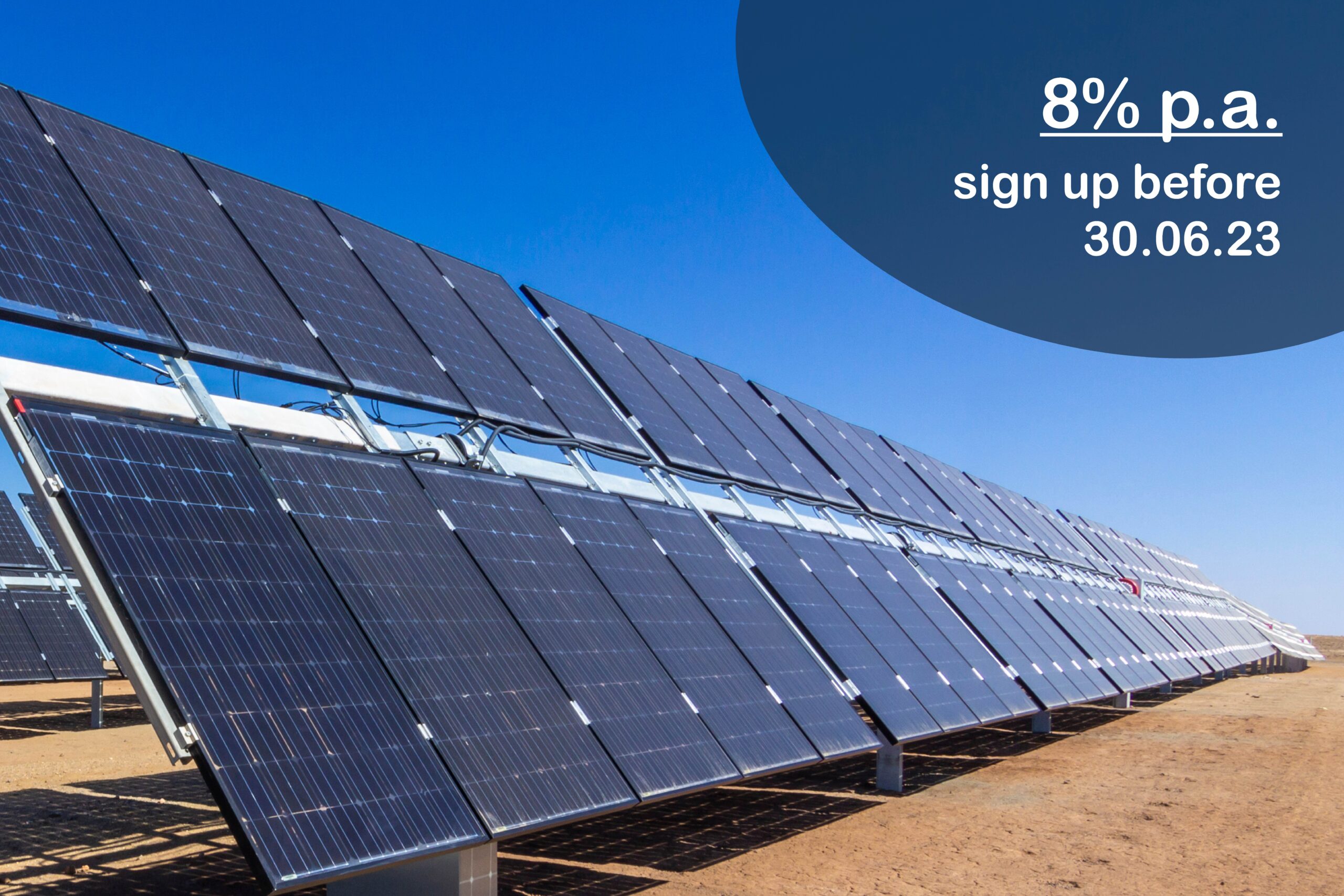 Our first crowdinvesting project is online! We are building a solar park in the coming months and thus avoid the use of motor pumps and diesel generators so that our algae farm can be operated sustainably. For this we need a total of 95.000€ and save almost 90 tons of CO2 per year! The project also pays for itself economically in a very short time, since solar energy – unlike fossil fuels – is virtually free in operation!
We offer an interest rate of 8% with a term of 3 years for investments of €100 or more.  Help us to be fully renewable and become part of our crowdinvestors and the algae revolution!